Mike Wade & The Nasty NATI Brass Band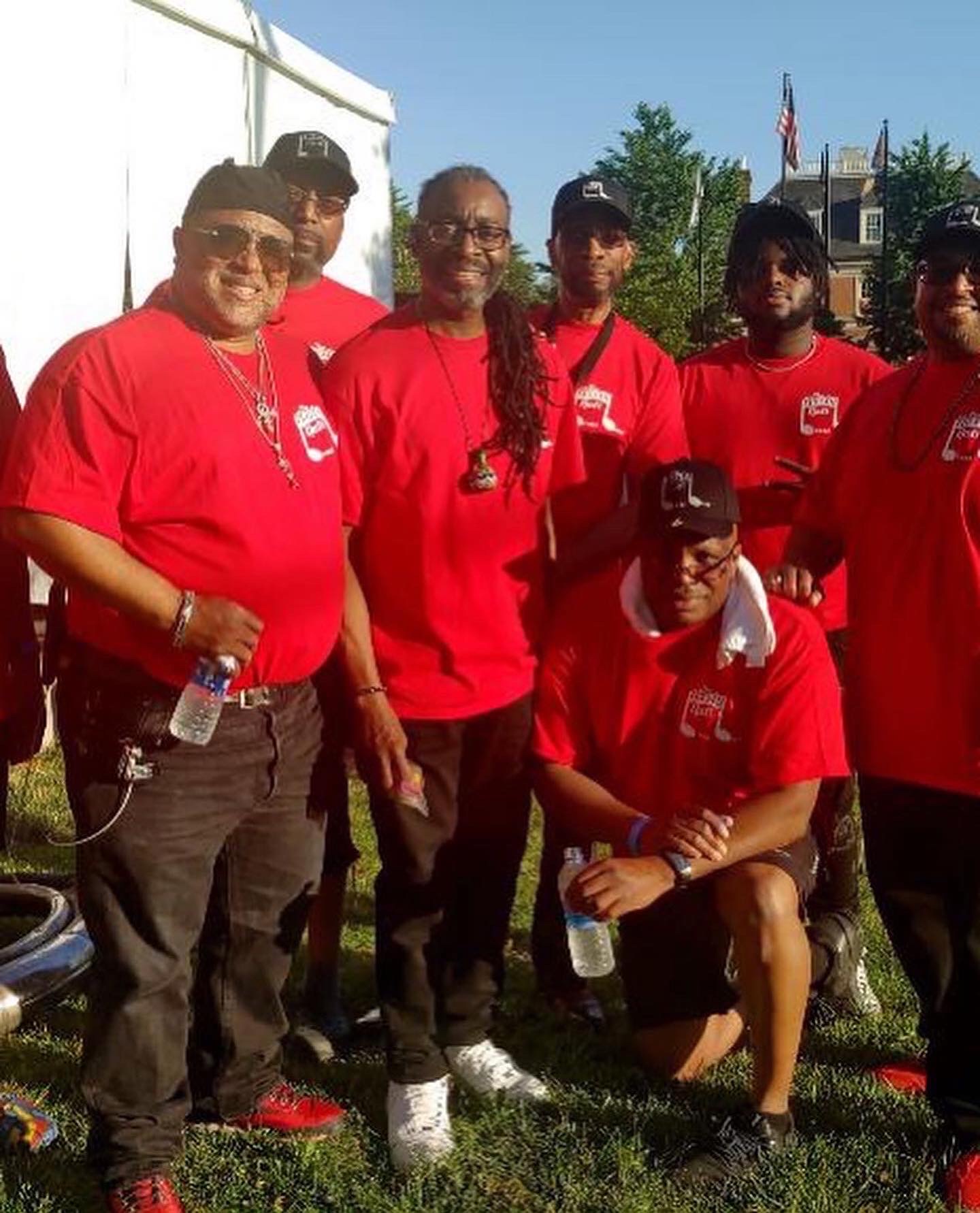 Friday | July 21, 2023 @ 9:00 pm | Bicentennial Park Stage Stage presented by ABC 6
---
I've followed trumpeter Mike Wade's live music for several decades, from the Loft Society on Calhoun Street, to Gilly's and the Night Owl in Dayton, the Promontory in Mt. Adams, the Greenwich on Gilbert, various locations of the Blue Wisp, and many other places that have come and gone. As a non-musician though, I was nervous about writing liner notes for Mike, but also honored to give the perspective of a fan. 
Mike has never been afraid of pushing boundaries and testing new styles with Standard Time, various quartets and quintets, the Mighty Groovers, and his most recent project, the Nasty Nati Brass Band, formed in 2012. 
Mike describes the feel of Nasty Nati as being a bit different, since it incorporates not just performance, but also your inner self, whole body, and movement. Sousaphone player Alexis Owens sets a confident mood and beat throughout the songs, but humbly describes his role as "trying to keep up" with the rest of the talent in the band.
Other members include trumpeters John McSayles and Roland Joseph; saxophonists Eli Gonzalez, Kim White, Kayla Upthegrove, and Ritwik Banerji; drummers Francis Wyatt, Reggie Jackson, Isaiah Cook, and Dionne Howard; percussionist Ali Schweitzer; trombonists Marvin Curry and Dr. G. Scott Jones; rapper Maurice "Rdot Edot" Suttles; and vocalist Kelli Key. The band plays mostly locally but has also played gigs in Akron, West Virginia, Kentucky, and Washington, DC.
Their first recording will be a treat for loyal followers and new listeners. The music and lyrics of the song "Reality" give a more haunting tone than the usual party atmosphere of Nasty Nati shows, reflecting the turbulence and uncertainty of 2020. A more light-hearted reminder of our times is "Where's the Tip," about musicians and other workers who depend on customer tips to survive. Much of the CD is the familiar feel of a parade that Nasty Nati fans enjoy, whether the Band is playing with 8 members at a festival or as a quartet to a small crowd.
It would be too easy to say that the Nasty Nati Brass Band transports listeners to Mardi Gras, because the Band is so much more: "all the groove music," as Mike says. It is New Orleans second-line jazz, Dayton funk, and Washington DC go-go, with sprinklings of R&B and reggae.
 But most of all, the Band, their music, and this CD reflect the unique music scene of Cincinnati: the musicians who are also friends, the familiar faces, the smiles and hugs, and mutual support. It's stepping out and immediately feeling part of a music family. It's long breaks between sets so the musicians can talk to everyone who came to listen. It's summer evenings of jazz in the parks, and jumping to 2 or 3 venues in one night to catch as much jazz as possible. 
Day jobs, families, kids, and the simple passing of time have slowed down the post-gig house parties, 3rd sets, and late-night jam sessions. Venues have been lost to the economy and gentrification. There will be a long road to recovering the scene after Covid. But the memories the music has left us with are permanent, and this new music from the Nasty Nati Brass Band will help keep us going until we can gather again. 
Susan Afanuh
View Artist Website