Tony Hagood Sextet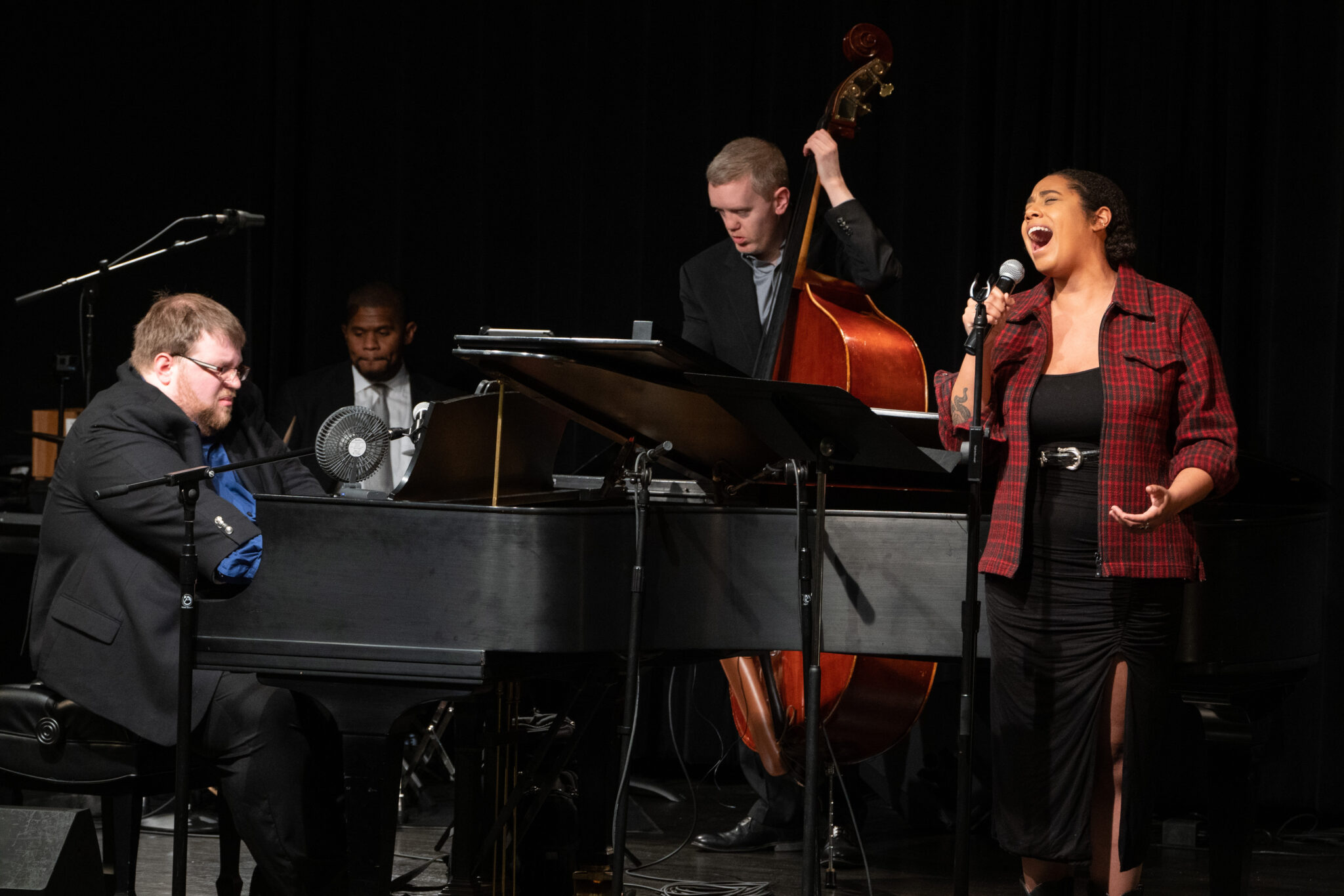 Saturday | July 22, 2023 @ 6:30 pm | Bicentennial Park Stage Stage presented by ABC 6
---
Tony Hagood is an internationally accomplished pianist and composer from Westerville, Ohio. Tony received his Bachelor of Music Performance degree from Capital University in 2010. He has played for international audiences in China, Japan, South Korea, France, Italy, Spain, Turkey, and many countries in the Caribbean. Here in the states, he plays for a large range of performances from restaurants to stadiums. When Tony is not performing with other bands, running his concert series at the Columbus Museum of Art, running the Tony Hagood Presents concert series at the McConnell Arts Center, or leading various versions of his trio, duo, playing at Ginger Rabbit with his and other bands, or playing solo an average of 6 performances a week, he works as a staff  pianist, lecturer, and instructor of commercial, jazz, and classical piano at Otterbein University, is a staff pianist at OSU, accompanies Westerville South High School choirs, and is Music Director  and pianist at the Triumphant Church of God in Westerville on Sundays at 10:00am. Tony also runs and teaches for his music lessons company, Noteworthy Music, as President & Founder which provides lessons in students' homes. He also runs his music booking company, A Note Above the Rest Entertainment.
Tony's performance experiences include filling in with the Columbus Jazz Orchestra for their five Home for the Holidays concerts, playing with Byron Stripling's Quintet and Quartet, performing with the Pittsburgh Symphony Orchestra, big bands, musicals, various combo groupings, instrumental and vocal accompanist, cruise ship pianist, symphony orchestra pianist, choir accompanist and classic rock, country, top 40s, R&B and more cover bands.
Tony studied with mentor Mark Flugge from 2004 to 2010. Mark's virtuoso techniques and stylistic flexibility have had a strong effect on Tony's playing. He has also studied with Bill Dobbins, Luke Gillespie, and Dave Pietro. Tony has played with an accomplished list of jazz greats in Central Ohio and beyond. A partial list includes Byron Stripling, Vanessa Campagna, The Columbus Jazz Orchestra, The Pittsburgh Symphony Orchestra, Ndugu Chancler, Gene Walker, Dave Pietro, Bob Mintzer, Vaughn Wiester's Famous Jazz Orchestra, Jim Rupp, Chris Berg, Reggie Jackson, Andy Woodson, The Rick Brunetto Big Band, Steve Houghton, Ali Ryerson, Michael Cox, Pete Mills, Jim Powell, Jim Masters, Wes Warmdaddy Anderson, was the pianist for Dwight Lenox for the last 1.5 years of his career before his death, Peter Yarrow, Brian Michael Smith, Dick Mackie and more.
Awards:
Louis Armstrong Jazz Award 2006
Free Tuition Scholarship to 2006 Band of America Summer Symposium
1st place Columbus Ohio Piano Gallery Jazz Composition Competition Outstanding recognition at Elmhurst College Jazz Festival 2008, 2010 Outstanding recognition at Notre Dame Collegiate
Jazz Festival 2010
View Artist Website