The Brooklyn Rose Future Jazz Orchestra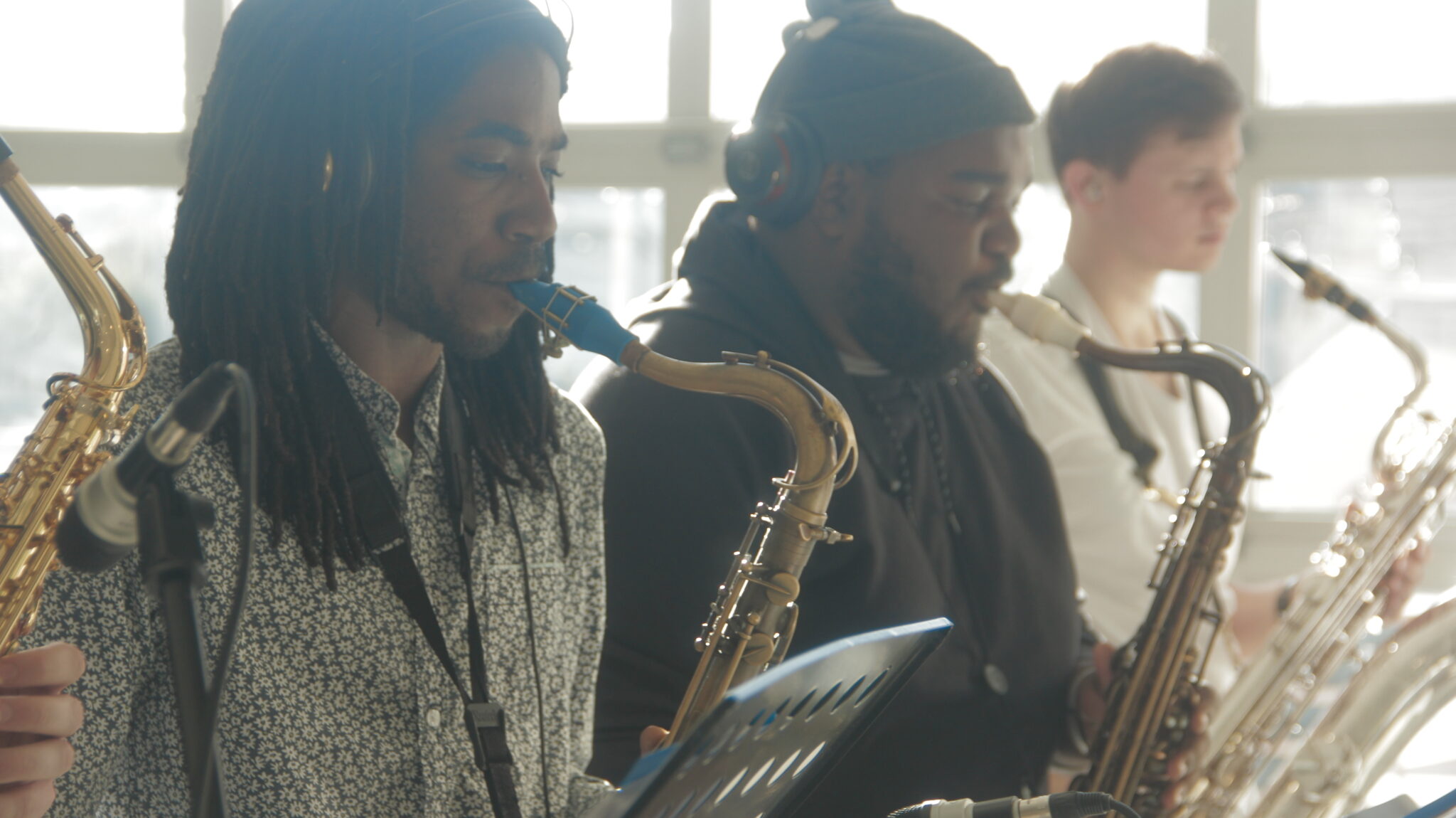 Sunday | July 23, 2023 @ 11:30 am | West Bank Park Stage Stage presented by Fox 28
---
The Brooklyn Rose Future Jazz Orchestra is an adventurous supergroup existing at the convergence of cathartic release and serene beauty. They combine disparate influences from EDM producers, late-romantic composers, contemporary jazz icons, post-rock bands, and video game soundtracks to create a high-energy, modern big band style that speaks to crowds and critics alike.
The Orchestra has performed numerous shows in the Columbus area including Jazz & Rib Fest 2022, Brothers Drake Meadery, The Summit Music Hall, and The Shrunken Head. They were a featured artist for Jazz Arts Group's Community Jazz Series 2022 and have also been covered in Columbus Monthly for their debut EP Quarantine Sessions.
The group is led by Brooklyn Rose Ludlow, a rising young jazz drummer/composer and multimedia artist. The 20-piece rotating ensemble brings together a great diversity of both new and established jazz musicians from central Ohio, including members from Waves de Ache, Vaughn Wiester's Famous Jazz Orchestra, Largemouth Brass Band, Omni-tet, and The Borders.
The Orchestra is currently in production on their debut studio album, slated for release in mid-2023.
View Artist Website