High Street Stompers Dixieland Band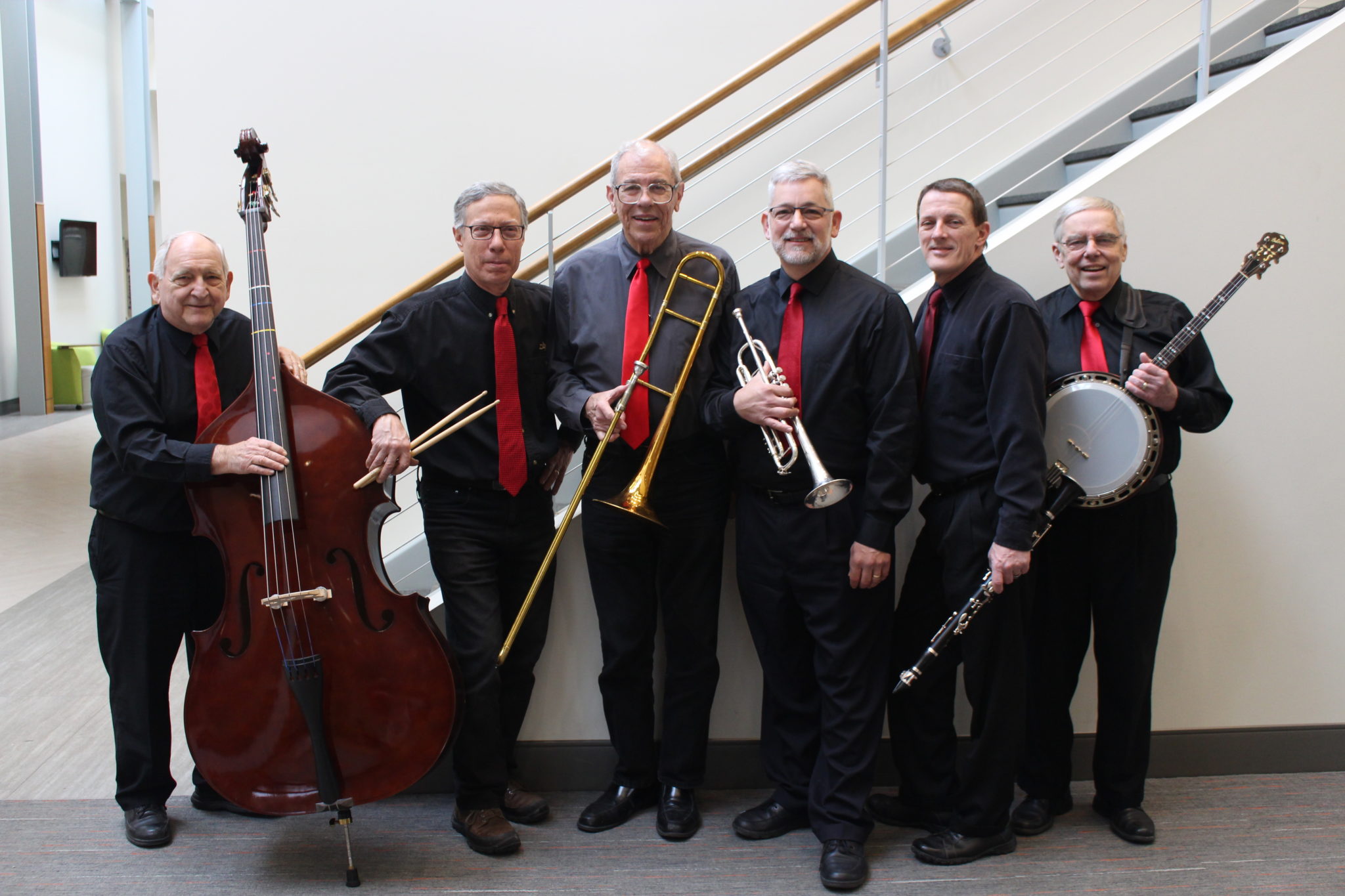 Friday | July 22, 2022 @ 3:30 pm | Main Street Stage
---
MILO MANNINO (Trumpet) is the newest member of the band.  He grew up in New Orleans where he had his own big band.  Since coming to Columbus, he has formed the NorthSide Jazz Big Band.  Milo plays with many area groups, as well as leading the High Street Stompers.
DR. MICHAEL COX (Clarinet) is Professor of Saxophone at the Capital Conservatory of Music, where he has taught jazz styles and analysis, improvisation, music theory, and coached jazz and chamber music groups since 1990. Michael performs with the Columbus Jazz Orchestra, Brasileira, Capital's faculty jazz group Spectrum, and the eclectic quartet Magically Delicious.
VAUGHN WIESTER (trombone) is a former instructor of Jazz Studies at Capital University. A former navy trombonist, he has been a member of the Dave Workman Blues Band, the Columbus Jazz Orchestra and toured for two years with the famed Woody Herman Orchestra.  Currently he is active as a freelance trombonist and arranger.  He performs with numerous organizations in the Cleveland, Cincinnati, Dayton, and Columbus areas.  Vaughn is the founder and leader of the 21-piece Famous Jazz Orchestra.
DR. PAUL ROBINSON (Banjo, Vocals) is a retired professor of Double Bass at the Ohio State University School of Music.  He was a member of the ProMusica Chamber Orchestra for 30 years, a former member of the Kennedy Center Opera House Orchestra and the United States Navy Band in Washington D.C.  He has  performed, conducted, and delivered presentations in Canada, England, Scotland, Germany, Austria, Hungary and Brazil. Paul is an original member of the High Street Stompers.
SIDNEY TOWNSEND (tuba & stringed bass) taught instrumental music in Columbus and Westerville for 30 years.  He is a graduate of the OSU School of Music and is a retired adjunct faculty member at Capital University.  He is a member of the Columbus-Broadway Across America Pit Orchestra and continues to play with Columbus' finest jazz and classical musicians.
JIM CURLIS (drums) is a graduate of the Ohio State University.  He was also an adjunct professor at the Ohio State University, teaching percussion.  He maintaines a private studio as well as performing with many different bands around the Midwest.  Jim is also an original member of the High Street Stompers
View Artist Website